Mud Volcanoes
The Mud Volcanoes from Berca are a perfect all seasons destination for families with kids or geology and nature enthusiasts. The strange scenery of the cracked clay, the various colors of the "lava" emerged from the clay, transformed the place into a natural studio for photographic essays.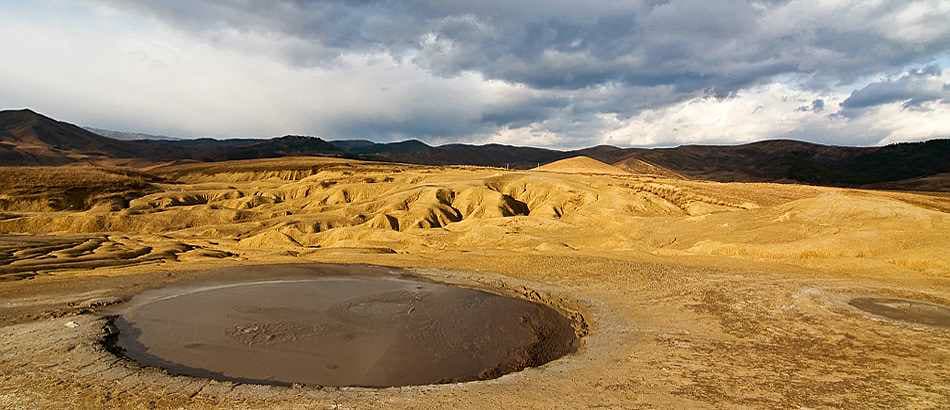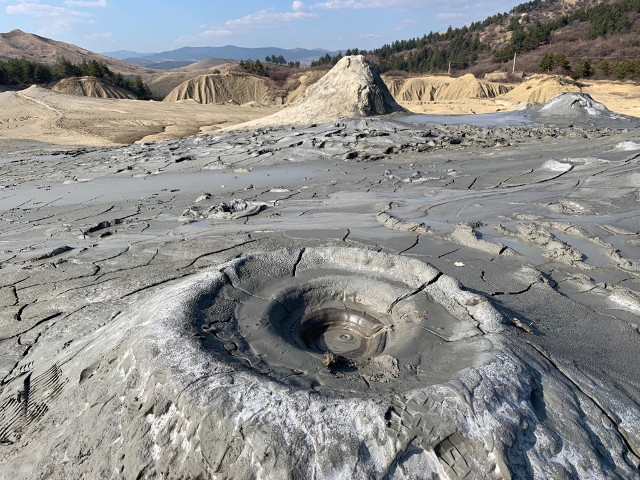 The Mud Volcanoes have almost the same structure as the real volcanoes. This "lava" is the result of the dissolution of clay and shale that encountered water and pushed to the surface by the gas pressure. In the area of ​​Buzău you can find two kinds of volcanoes: mud and fiery volcanoes.
Good to Know
Read the basic info and also some fun facts about Mud Vulcanoes! Here you will find everything you should know !
Leave a Reply
Do you have some comments or questions for us? We'd love to hear from you! Don't be shy! Feel free to drop us a message!